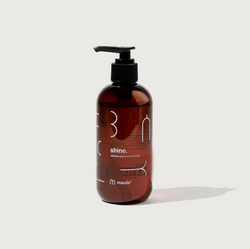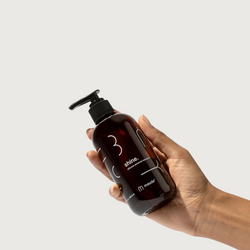 Shine Silicone Personal Lubricant | Maude
paraben-free, long-lasting personal lubricant
This paraben-free, FDA-approved formula enhances the ease and comfort of intimate sexual activity with long-lasting lubrication. This hypoallergenic formula is odorless and non-sticky and is compatible with condoms and can be used underwater. Reapply as desired. *Do not use with silicone toys.
○ Vegan
○ Cruelty-free
○ Fragrance-free
○ pH-Balanced
○ Paraben-free
○ Made in USA
SHINE SILICONE DETAILS + INGREDIENTS
Works under water
Condom compatible and latex safe
Easy-to-use locking-pump top
Paraben-free formula
Clear, odorless, non-sticky
Hypoallergenic
Never dries so it leaves your skin feeling soft and moisturized
FDA accepted medical device
Manufactured in the USA in a FDA & GMP approved and regulated facility
Dimethicone, Cyclopentasiloxane, Dimethiconol, Phenyl Trimethicone.
Free Local Pick Ups
Pick Up Hours 
Sunday/Monday
CLOSED
Tues - Fri
10am - 5pm
Saturday
10am - 4pm
Deliveries are made Monday to Friday.
Local Deliveries (within 15km of store location) $7 or Free over $25
Local Deliveries take 1-2 business days to package and fulfill. 
Exchanges can be made within 14 days of the original order. Receipt MUST be used in order to process exchange. In order to process your exchange please email info@ritualskinco.com or come to our main store location. 
8 Court St. S. Thunder Bay, ON, P7B2W3
Product must be returned to store during open hours. You can exchange for another product (price adjustments may be applied and paid before exchange can occur) or you can also exchange for store credit.
Products will no longer be accepted after 14 days regardless of reason.